Not a Hill to Die On - A Conversation About Expectations // Kim Heinecke

Jul 25, 2022 • 30

Are you managing your expectations or are they managing you? If you've ever cried, "I can't keep up!" this session is for you. You can't keep up, so pack light for that guilt trip. The stress of managing a family and living up to the expectations we place on ourselves…

Navigating Relationships with Adult Children // Pam Kanaly

Jul 23, 2022 • 34:15

As moms, we will always be our kid's "mama." But by virtue of age and their development, that relationship will change upon them reaching adulthood…and then what?  How can we best adjust to this new role? Is it normal to struggle with the transition? How can we go from sitting…

The Story of Never Say Never // Steve Lovelace

Jul 23, 2022 • 36:38

A horrible accident left young Steve laying in a hospital bed uncertain of his future. He was told he might never walk again. Listen as Steve explains his journey from the hospital bed to the finish line. If you have ever been told "never" or you wanted to give up…

Lies.Wounds. Sin.The 3 Things That Require Transformation // Katie Tramonte

Jul 23, 2022 • 31:27

Lies.Wounds. Sin.The 3 Things That Require Transformation // Katie Tramonte Pam Kanaly and Mel Hiett unpacked the value of transformation with Katie Tramonte. What is transformation and what does it mean to Single Moms. What do we do with the lies we believe, the wounds we received, and the sin…

When Intention Creates Connection // Real Single Moms Organization

Jul 23, 2022 • 32:13

When Intention Creates Connection // Real Single Moms Organization This week we sat down with Kathryn Thompson, Founder & Isabel Chappell, COO of Real Single Moms. Our conversation led us to a place of discovery about margin, intention, and true connection. Hosts Pam Kanaly and Mel Hiett leaned in as…

From Homeless To Hero // Ariel Moore

Jul 23, 2022 • 31:01

Ariel Moore's story ranges from homelessness to heroism. Her personal journey has been one of brokenness, homelessness, addiction, incarceration, and finally, redemption. Single moms, prepare to be inspired by this unapologetic story of redemption. Ariel is the Senior Director for the Center for Social Innovation out of OSU OKC where…

Parenting Teenagers & The Lessons We Learn From Them // Bri Johns

Jul 23, 2022 • 40:12

If you are currently raising teenagers or your children will soon be one, this is the episode for you. Listen in single moms as Mel Hiett and Bri Johns talk candidly about their experience learning from teenagers.  You can find more info on Bri and her ministry at www.brijohns.com

The Triumph of Women // Author Marina Hofman

Mar 9, 2022 • 30

Pam Kanaly and Mel Hiett sit down with Author Marina Hofman to discuss a very important topic. They walk through a conversation that uncovers powerful women in the Bible and what single moms can learn from those stories. This podcast is for you personally but will also equip you to…

The Man Crisis. What Moms Need to Know About Their Sons & Male Loved Ones // Jay Millar

Feb 1, 2022 • 35:30

We partnered with My Virtual Dad founder Jay Millar to discuss an important and interesting topic, MEN! Jay walks us through the crisis that men are facing and how this affects our sons and our daughters. This episode walks single moms through the challenge of helping their sons help themselves…

Have You Lost Hope? // Thoughtful Part 3 // Ashley Engle

Jan 4, 2022 •

If you think back on your life, when were you the most hopeful? Are we capable of remaining hopeful during difficult times? In this week's session, we will discover that hope could be just a thought away! The kingdom of God is now and not yet and that re...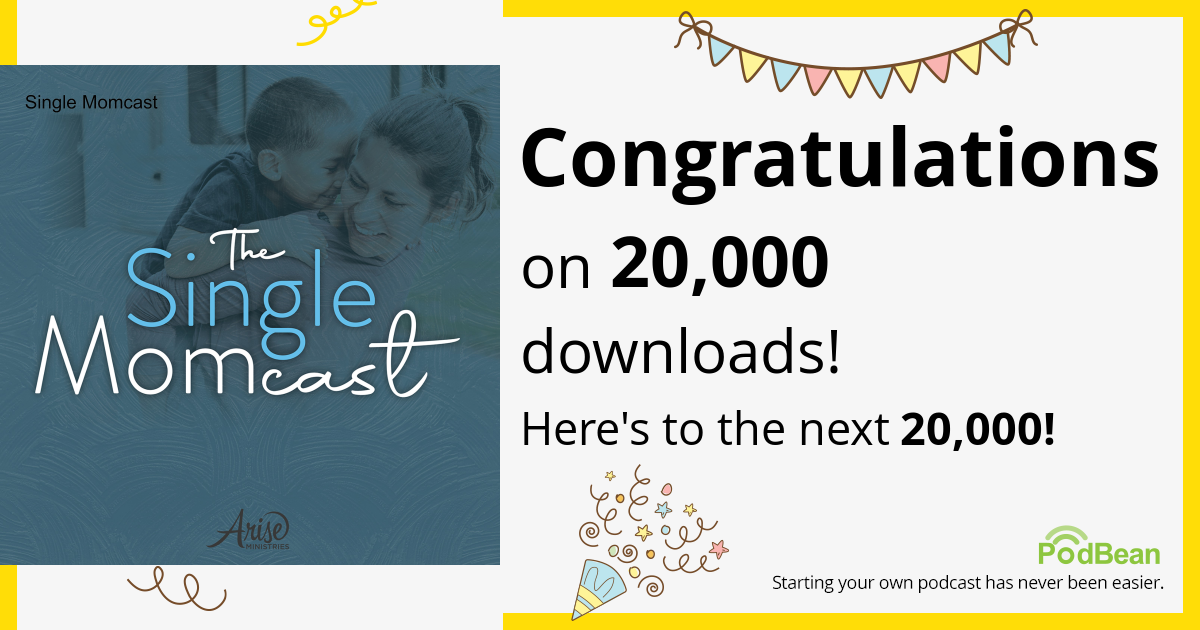 EMPOWERING SINGLE MOMS TO CREATE HEALTHY HOMES